A young boy in north London played with his Matchbox, Corgi and Dinky cars, carefully placing them in order; the blue ones first with the red ones last. It was always done that way. It had to be.
"It's your birthday soon, isn't it?" asked Uncle Charlie who had travelled down from 'right out in the country.' Well, Boreham Wood actually. "Get your coat on, we're going out." I didn't know where we were going but, apparently, I would find out when we got there, he said.
Driving through the north London streets in a light blue Austin 1100, we made our way somewhere but quite where I didn't know. Sometime later, we had parked up and were walking with some pace as things seemed to get a little busier, certainly there were more people around now. Were they going to the same place as us, I wondered?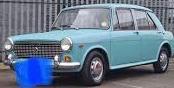 As we turned a corner, Uncle Charlie stopped to buy something from a man standing on the pavement. He gave it to me, a small booklet with a black and white photo on the front. I knew immediately who it was. Sporting the number 4 on his shorts, it was John. John Hollins. John Hollins of Chelsea. My Chelsea, the club I proudly supported whilst playing in those cobbled north London streets. While my mates wanted to be John Radford, Charlie George or Frank McLintock as we played ball in the Crescent, I always shouted "I'm Peter Osgood! I'm Peter Osgood!" as I raised my arm aloft, just like my hero. "If you're putting me in goal, I'm Peter Bonetti otherwise I'm going indoors!"
The booklet was not my only birthday present. I was to read what it said: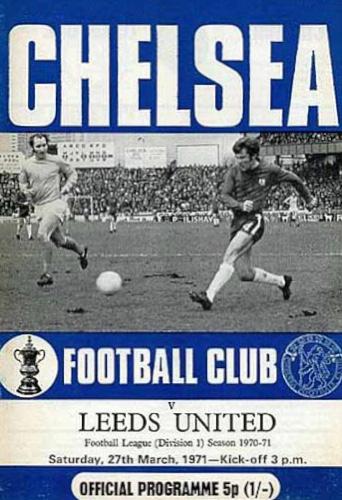 'Chelsea v Leeds United
Saturday 27th March 1971
3pm'
I nearly cried.
"Come on, you. We don't want to miss the start" said a smiling Uncle Charlie.
Paying (I think) 3/- or 15p in that new money that so confused Nan, we walked up some stony, steep steps before Uncle Charlie swept his hand, much as a compere does when introducing the main act on stage.
"Welcome to Stamford Bridge, Michael."
To this day I can't remember what hit me most in those first few moments; the deafening sound of the crowd or the sheer colour of it all. The pitch was the most striking thing I had ever seen, the greenest, most perfect surface I had ever seen. I had arrived at the place that would, although I didn't know it at the time, become something that would quite literally shape my life in years to come. If following Chelsea to Moscow, Munich, Tel Aviv, and Abu Dhabi (to mention just a few) was part of my Chelsea storyline, then this moment was my birth, the moment I was delivered. I had arrived.
I shared my moment with 58,451 others that day, one of the biggest fixtures in Chelsea's calendar and it was against 'them'; Leeds United, the team we'd beaten in the FA Cup Final just the year before in the game that I'd stayed up late for and watched on our little black and white rented telly from Rediffusion (remember them?).
If I thought the green grass was striking in colour, then it was nothing compared to the sight of the team stepping on to it just a brief time later. Royal blue shirts and shorts with a white trim down the side, white socks to finish off the look. Absolute perfection. I had seen the kits on Uncle Charlie's colour TV but here at Stamford Bridge on this March afternoon I could almost reach out and touch them.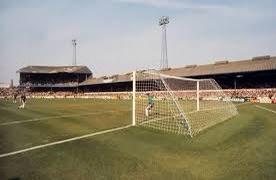 "It's his birthday. He's here for his first game" Uncle Charlie told a fellow supporter standing next to us in a place that I was later informed was called 'The Shed'. Indeed, The Shed would become my second home in time to come, however on this day I was being shown around for a first visit, noting the packed, swaying terraces that seemed to ripple and move almost as one. The people in there seemed to love Chelsea as much as me as they sang and clapped and shouted all around me.
We waited for 6 minutes before something happened that would never leave me. A thunderous, roaring, deafening sound that greeted Peter Houseman's opener; my first Chelsea goal. Blue and white scarves seemed to appear everywhere and the place shook. So, did I.
Ossie waded in with a trademark goal while Peter Houseman decided that one was not enough, so he scored again, someone called Terry Cooper scoring a consolation for the Yorkshiremen in their white kits and red socks.
A shrill sound from the referee's whistle ended the contest and we had done it; we had beaten our fiercest rivals 3-1.
I don't remember anything about the journey back to north London that day as I slept for the whole of it. A happy, contented sleep. A winning sleep. A Chelsea sleep.
Having spent the next 50 years or so trying to find footage of that game, I am now wondering if I had dreamed the whole thing? Could a day be THAT perfect? Did I imagine it all? Did it really happen?
Hang on.
Just a minute.
What's that in the frame over there on my wall?
It's a small booklet with a black and white photo on it.
The writing says, 'Chelsea v Leeds United, Saturday 27th March 1971, 3pm'.