As the summer of '73 played out to a soundtrack of smash hits, the omens for my beloved Chelsea and the new season were, it seemed, good. Indeed, Sweet said it would be a 'Blockbuster', Slade told us to 'Come on Feel the Noize', Manfred Mann's Earth Band described our up-and-coming season as a 'Joybringer' and even Marvin Gaye got in the mood for a triumphant season for our heroes in blue when he simply said 'Let's Get It On'. Admittedly, David Cassidy doubted things when he called me a 'Daydreamer' while Gilbert O'Sullivan really tried to dampen the mood by uttering a chilling 'Get Down', however I chose to ignore these pessimists and once again concentrated on giving Chopper, Ossie and the lads my undying and never-ending support once more.
The first obstacle in a long and difficult season would be how to convince Mum and Dad how an August holiday in Derby would be more beneficial for us as a family than going, as planned, to a holiday camp on the Isle of Wight, complete with our own indoor pool. Acting shocked and surprised when both Mum and Dad suggested that perhaps it was because Chelsea were playing away at Derby County's Baseball Ground on 25th August, I reluctantly surrendered to the fact that my holiday wish-list was based on that one date, that one game and that one reason. The Isle of Wight it was then. The Costa del Rams would have to wait.
The trouble witnessed on the TV later that evening on 25th August was justification in Mum and Dad's eyes; fans invaded the pitch at full time and exchanged punches and kicks rather than scarves and souvenirs. Jimmy Hill was not impressed and things had now descended so far it was being described as 'The Unacceptable Face of Soccer'. Football, not soccer. Please.
Burnley equalled Derby's scoreline of a 1-0 win against The Blues, so we went into the home game against Sheffield United hoping for a different score. We got it. We lost 1-2 this time. So it was through the early part of the season; losing many rather than winning most, the odd draw thrown in for good measure.
Surely our fortunes would improve in the cup competitions, starting with an away fixture at Stoke City, the very team who had somehow managed to upset the odds at Wembley in '72 by beating us and lifting the only (major) trophy they'd ever won both then and now? So, the League Cup it was. Nobody told the players though and we crashed out at the first attempt, yet again another 1-0 away defeat.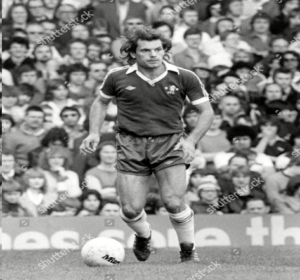 After also losing to both Ipswich and Newcastle, we faced Norwich City on Friday 26th October, a crowd of 21,952 deciding to join me at The Bridge, all of us perhaps needing some sort of divine intervention or a sign from a higher plain that would suggest that better times were ahead and that all was not lost. With 75 minutes of the game gone and with Chelsea leading 3-0, a certain Ray Colin Wilkins entered the fray. The 17-year-old strode onto the pitch at Stamford Bridge under those tall floodlights and a love affair began. 'Butch', as he was often nicknamed, showed a maturity and a composure that defied his age and inexperience. David Webb may have gone off that night but his replacement spun a wonderful web on the pitch, not to mention many other days and nights too. After so many false dawns, could this young man eventually emerge as Chelsea's guiding light, someone whom we could look up to and believe in? Only time would tell and we all hoped Ray could be that shining light.
After 179 Chelsea appearances between 1973 and 1979, 30 goals and many of them absolutely stunning in their creation and execution, 1 England U21 appearance followed by 84 appearances for the full national side, not to mention 4 separate stints as either assistant or caretaker manager at Stamford Bridge, Ray would also go on play for a host of top clubs and QPR too. Man Utd, A.C. Milan, PSG, Rangers, Crystal Palace, Wycombe, Hibs, Millwall and Orient all benefitted from his services on the pitch whilst many of those clubs saw him join their managerial team too, adding Fulham and Watford, Villa and even Jordan to the mix for good measure. Phew. After that, I'll ask that question again and leave you, dear reader, to perhaps answer it yourself: Would the young 17-year-old substitute we saw take to the field that night in 1973 emerge as a guiding light, a star in the making?
After remaining unbeaten in our next 7 league games, Leeds United were the next lambs to the slaughter when they arrived on 15th December. Unbeaten in the league that season, Chelsea would try to put a stop to Leeds's runaway charge towards the First Division title. It was not to be as a couple of hefty Mick Jones challenges left their mark on our Peter Bonetti (a tactic that may sound familiar) and Leeds ran out winners in the end by two goals to one, the medical staff at Chelsea seemingly needing to do some overtime to cope with our bruised and battered lads who had returned from the battlefield of Stamford Bridge that afternoon.
As the country faced turmoil, strikes and hard times, many workers faced a 3-day week. Unfortunately for Chelsea, many of our players struggled to cope with a 1-day week as we managed to successfully negotiate an exit from the FA Cup in the 3rd Round, away at QPR unfortunately, and slipped further down the table too. With Peter Osgood and Alan Hudson falling foul of manager Dave Sexton, rumours circulated amongst fans that both were being transfer listed by the club and protests and demonstrations were promptly organised by distraught fans outside Stamford Bridge. Not believing for one-second that either would actually leave the club, my knowledge of all-things-Chelsea received 'nul points' as both eventually left for Stoke City and Southampton respectively. Ironically, Ossie's debut for The Saints that season was against his former Chelsea teammate as Stoke beat Southampton 4-1 in a lineup that wouldn't have seemed possible just a couple of months before.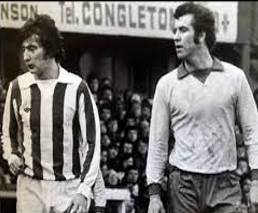 As I trudged out of Upton Park/Boleyn Ground/West Ham, whatever they wanted to call it that day, I realised that things were not going our way at all. The Hammers' Billy Bonds was presented with several awards prior to the match and proceeded to grab a hat-trick during the following 90-minutes play. I'm sure Billy would've won Miss World and the Eurovision Song Contest too if he'd entered them that day, such was the way things went for him.
As we hurtled towards an eventual finish of 17th in Division 1 that season, it would be easy to forget that it wasn't all doom and gloom for our heroes in blue. Indeed, with victories in friendlies away at Lincoln (2-4), Basingstoke (0-4), Southend United (1-3), Dulwich Hamlet (3-7), Northern Territories (1-6), Western Australia (0-1), South Australia (0-4) and of course Illawarra District (1-4), one could be forgiven for thinking that the season had been anything less than successful, even though I couldn't persuade Mum and Dad to holiday in Australia around that time, so Isle of Wight went through 1-0 on aggregate.
The storm clouds were gathering over Stamford Bridge and it looked like it was going to chuck it down.